About Us
To reduce Energy Consumption and Enhance Efficiency
Our Brands

About Company
Affordable and reliable energy is essential to global economic development and growth. Clean and sustainable energy is necessary to protect our world's environment and people living in it.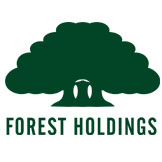 As we invest in longer-term solutions via alternative energy sources such as solar and wind, coal and other fossil fuels will continue to be the dominant source of energy for the foreseeable future. This is especially relevant when price and dependability of supply is concerned.
Recognizing that coal-fired power plants account for over 80% of carbon emission, the sustained use of coal power generation must be balanced by improving the efficiency of the existing coal-fired power plants as one of the most economical option for reducing near-term carbon emissions.

Forest Power & Energy Holdings, Inc. and its member companies have been investing in both proven as well as new technologies to increase plant efficiency, productivity and service life which, in turn, reduce carbon and other harmful emissions to the atmosphere.
Through one of its member companies, Volk Flow Controls, Inc., Forest Power & Energy Holdings, Inc. has installed zero leakage severe service valves in over 500 Power Plants which has resulted in increased efficiency, reduced emissions and reduced operating costs. Volk Flow Controls, Inc zero leakage severe service valves set the standard for the new generation of valves.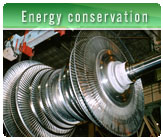 The Turbo Star Turbine Seal products reduce millions of tons of carbon dioxide emissions, increase efficiency and therefore reduce operating costs providing $millions of increased profits for the Power Plants each year. These seals have been installed in turbines in Power Plants for the last ten years. Now, a more efficient Inclined Honeycomb seal has been developed and made available for installation.
Similarly, the Turbo Star brush seal applied in air pre-heaters greatly improves the heat efficiency of generators.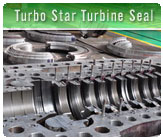 The Turbo Star gasification small oil gun saves up to 95% of fuel oil usage during boiler start up, boiler shut down and during low load stable conditions. As a result, plant operating costs are reduced by as much as 80%.
Forest Power & Energy Holdings, Inc also provides AFFORDABLE and RELIABLE technologies for de-sulfurization and de-nitrification.
Prior to re-commissioning, we can perform a total evaluation and analysis of the turbine generator sets and propose complete and comprehensive solutions to increase efficiency, reduce emissions and reduce costs. During overhaul, for example, a retrofit of the rotor, blades and seals can improve overall efficiency by 5% to 10%.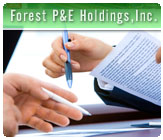 The World is fast running short of energy so we must pay attention to cleaner and renewable alternate energies while at the same time increasing the efficiency and reducing the emissions to atmosphere of our existing power plants. Coal-fired power plants, which are the major contributor to our "base-load" power, must be improved to provide an efficient and clean power source.
Forest Power & Energy Holdings, Inc is committed to reducing emissions and increasing efficiency of coal-fired power plants to produce a safer and cleaner environment for generations to come.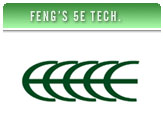 Forest Power & Energy Holdings, Inc now provides you with the FENG'S 5E TECH. which includes the following 5 parts:
★Ensuring safety
FCB-fast cut back, run back to the house load
Power plant has to stop operating when the power grid breaks down and cannot re-start if there is no external power supply, which will lead to serious consequences.
Safety for the power plant
Safety for the power grid
Safety for the nation
★Environmental Protection
SCR run in the unit whole load range;
Catalyst long life time;
SCR high efficient﹥89%(average)
No corrosion, no block in air preheater.
Emission: Nox﹤30mg/m3
Sox﹤60mg/m3; dust﹤11mg/m3
★Efficiency Preservation
Brand new start-up tech.;
Preserves turbine efficient;
Prevents boiler tube bursting;
★Energy saving
1 Brand new unconventional boiler start up tech.
1000MW USC unit start-up time﹤2 hours
Greatly save oil, power, coal and water.
2 Air preheater special sealing tech.
3 Energy saving FGD tech.
4 General application of extraction energy tech.
★Elevated T-G Unit
-the next generation of power plant
"a kind of cross-compound steam turbine in a manner of high and low position arrangement".
Net efficiency﹥49%(under para, double reheat, 20℃ CW with FGD&SCR);
The key tech. for 700℃ USC plant.